Maximize Your Performance!

It's no surprise that many companies now have an online presence, and that's because of the time an average person spends online.
It doesn't matter what kind of business you run; your online presence will significantly affect your bottom line. One of the essential features of a company website is that clients may visit it at any time, not just during business hours, to use your services or obtain the information they require.
Building trust in your company is another crucial benefit of having a website. You'll lose credibility as a company if you don't have a website. Also, a business website helps prove to them that you are legitimate.
To maximize the effectiveness of digital marketing for expanding your business and attracting new customers, you'll likely want to direct people to a website or landing page. Use the data about who visits your site to zero in on the most likely buyers and maximize your return on investment. It's dependent on how well your website performs.
What is Website Performance?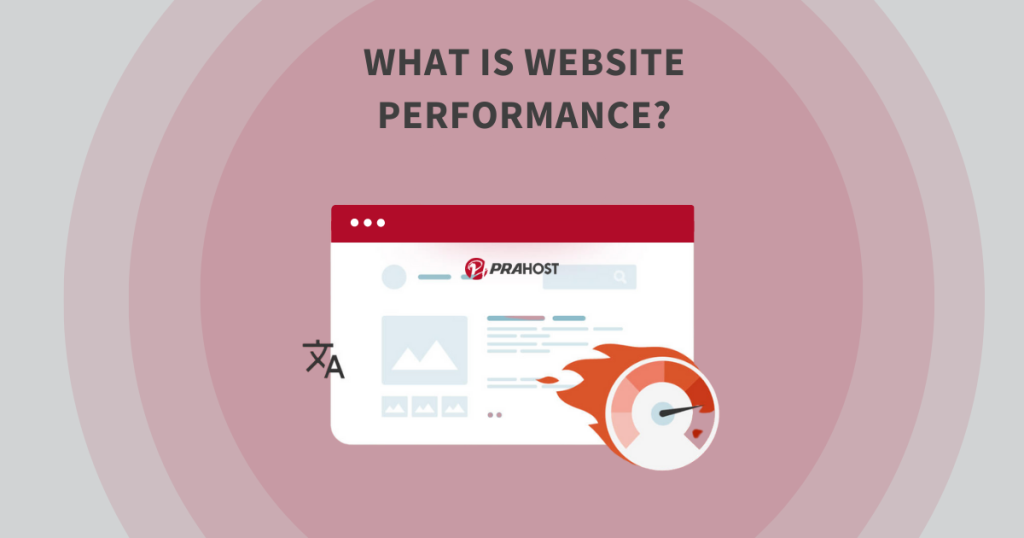 Websites should load quickly and without hiccups to offer an impeccable user experience. If you poll developers, designers, and end users on how they would characterize a website's performance, you'll get wildly divergent answers.
The user's perspective is the only one that matters; if your stats shout "fast," but your customers say "slow," you've already lost.
That's why any definition of website performance must prioritize the needs of its visitors. You need someone else to tune your server's performance.
How important is Website Performance?
Loading time of your website is one of the first impressions visitors will form about your business. A visitor's decision on whether or not to continue exploring a website is heavily influenced by its page speed, often known as the page load time.
Keeping your website's load time low will go a long way toward impressing your visitors. However, many publishers still need to pay more attention to the importance of page speed in shaping the user experience and, by extension, the website's ability to advance its stated goals.
More than just knowing that a faster site is preferable to a slower place, you need to understand how site speed and performance affect your site.
Dedicated hosting service providers might be helpful for businesses that want more control and resources than shared hosting plans allow.
When clients use dedicated hosting, they pay for and use an entire server from their host exclusively. The provider collaborates with the customer to determine the appropriate amount of processing power, random access memory, and storage space. Without investing in constructing and maintaining their server, businesses can save money by outsourcing these responsibilities to their service provider.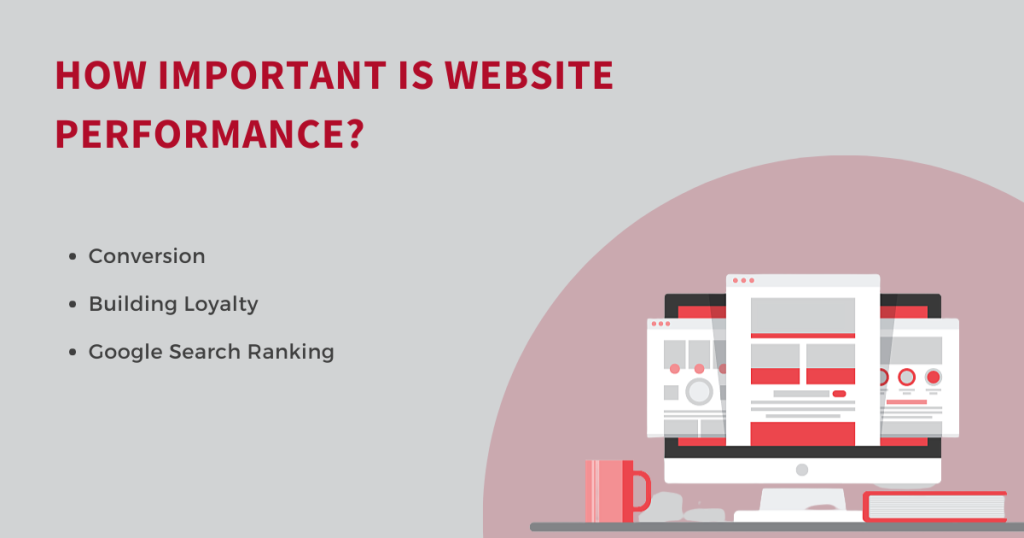 Factors to consider before shifting dedicated server hosting:
There are many factors to think about before switching to dedicated hosting:
For what purpose do you want to use the server?
Where do you envision setting up your data center?
When should you opt for dedicated server hosting?
All of these concerns must be addressed before starting the upgrade procedure. All parts of your company should work together to address common challenges related to time, money, control, and security.
Your internal and external customers' turnaround times may be affected by your decision to purchase or use a dedicated server from a hosting company. This has repercussions for the cost of doing business and revenue generation. In addition to having complete command over the server's OS and any necessary security measures, you can also set these variables.
A dedicated server is a must for the best performance:
While there are many online hosting options, only some sites will reap the same benefits from using each service. If you're looking for a hosting plan to handle your growing site's infrastructure without breaking the bank, you may need to stray from the norm and go with a more effective service.
Purchasing a dedicated server hosting is a significant financial commitment for your company, but one that will ultimately yield positive returns. Boosting your site's loading time, security, and performance will make it more user-friendly and increase conversions and revenue.
With a dedicated server, a company has complete control over its hosting environment and may design its IT infrastructure to best handle its unique workload. Compared to shared hosting, the performance, dependability, scalability, and security of these dedicated servers are vastly superior.
For a long time, dedicated server hosting has been the standard for businesses with numerous websites that need particularly robust scalability and performance. Have you heard of this service tier before? Do you know what it offers?
If you're still on the fence about whether or not a dedicated server hosting package is ideal for your company, read on as we break down the many advantages your company will enjoy.
Better Performance: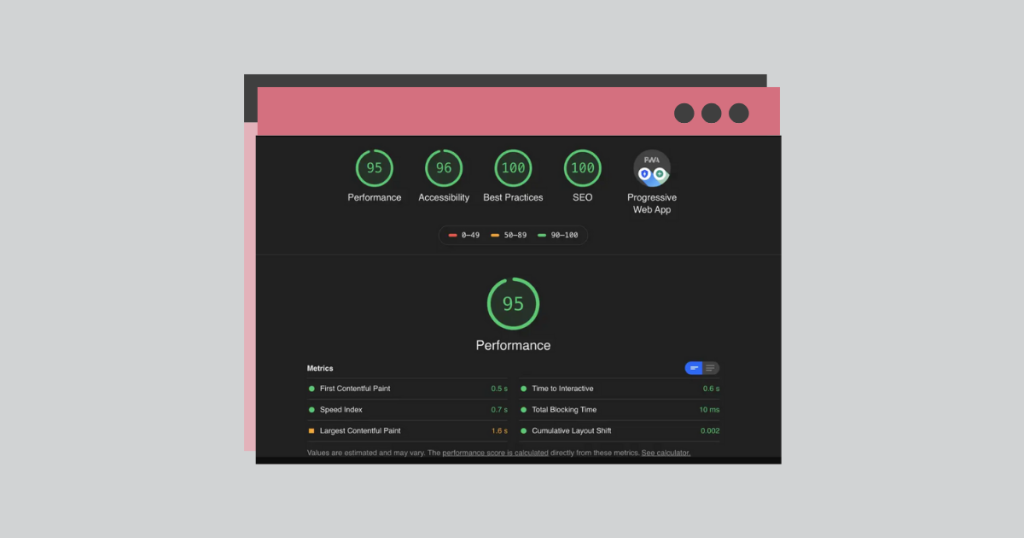 One of the most notable advantages of dedicated hosting is the boost in performance that it provides to websites. The consistency and speed of a dedicated server are unparalleled. When you're a developing online enterprise, you need to make sure your website has supplemental assets to use when visitors to your site increase.
You should have enough bandwidth if your front end has a video and image viewer. With a dedicated server, you get optimal speeds and performance. Also, having a dedicated server allows you to provide the best possible service to our online consumers.
High processing capacity, data transfer rates, and file storage space are all included in the hosting package. Hosting your website on a dedicated server allows lightning-fast speeds without needing costly initial investments.
There is no need for anyone else to have access to the server since it is only yours. Benefits like 24/7 technical support that check in to ensure your website and server are running smoothly shouldn't be overlooked.
The fact remains that you may require assistance from others despite your best efforts at prevention. Dedicated solutions often come with a team of technicians who are just as on the ball. When you have a fully managed server, someone is available 24/7 to help you with any issues that may arise.
Your site's uptime is guaranteed to be at its absolute best with a dedicated hosting package. Dedicated hosting is the ideal option for websites that receive a lot of visitors.
These servers are more dependable and stable than others for hosting high-traffic websites. If you want your website to load significantly faster than it often does, dedicate hosting is the way to go. If you choose dedicated hosting, you'll have complete control over your server's configuration and never have to worry about exceeding your allocation of resources, no matter how large your website grows.
Flexibility: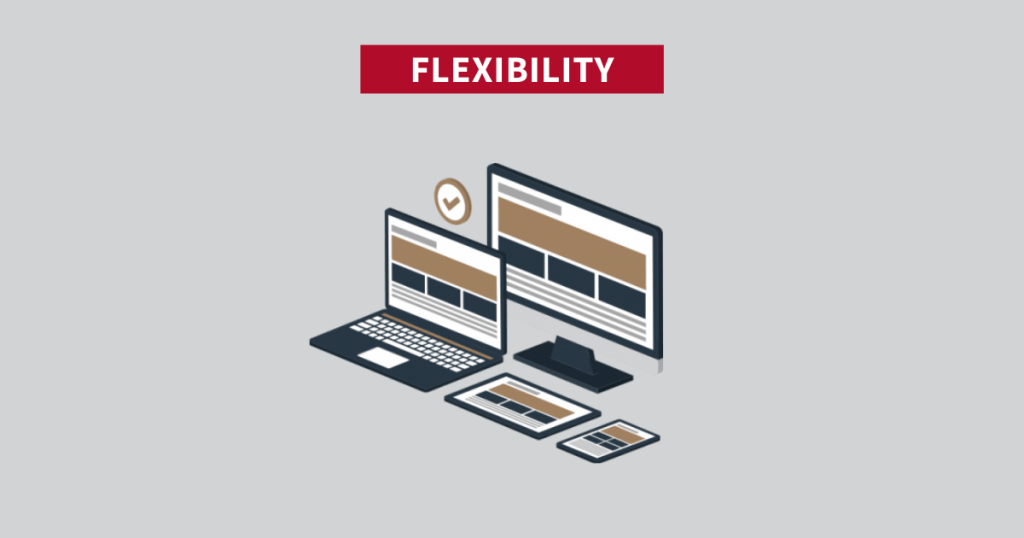 When opting for a dedicated server hosting, you can install whichever operating system, applications, and amounts of memory (CPU, RAM, and disc space) you need. Any customer using a shared hosting service must make do with the OS, software, and programs already installed on the server. They may provide services that a customer doesn't require or doesn't have the ones they do.
With a dedicated server, businesses may tailor their server infrastructure to meet their specific requirements. Companies have more control over the configuration with a dedicated server because they may choose whatever platform and software they see necessary.
Guaranteed Uptime: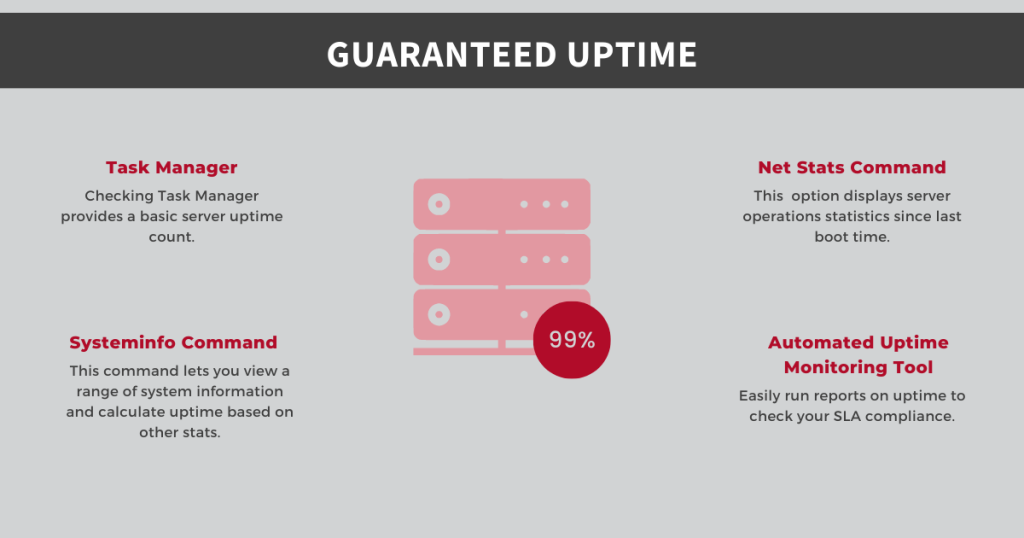 Just think about how frustrated a site visitor would be if they got there and the page wouldn't load. That might be a huge financial setback, depending on your company. These days, 99.5 percent uptime is the norm for hosting providers, but a dedicated server requires even more reliability. Dedicated server hosting is pleased to boast a server uptime of 99.99%.
A shared server's performance is likely to suffer noticeably during peak traffic or usage periods. Bounce rates and income loss are expected outcomes in such a situation.
If you want your website or app to remain responsive even during heavy usage times, a dedicated server is a way to go. If the device is set up correctly, consumers won't notice any difference in performance, even if there's a lot of demand on the server.
Hosting your dedicated server in a data center that offers high levels of redundancy will further increase your server's availability. Even in the event of a localized natural disaster, fire, or power outage, it is highly improbable that you will experience downtime.
Higher Security: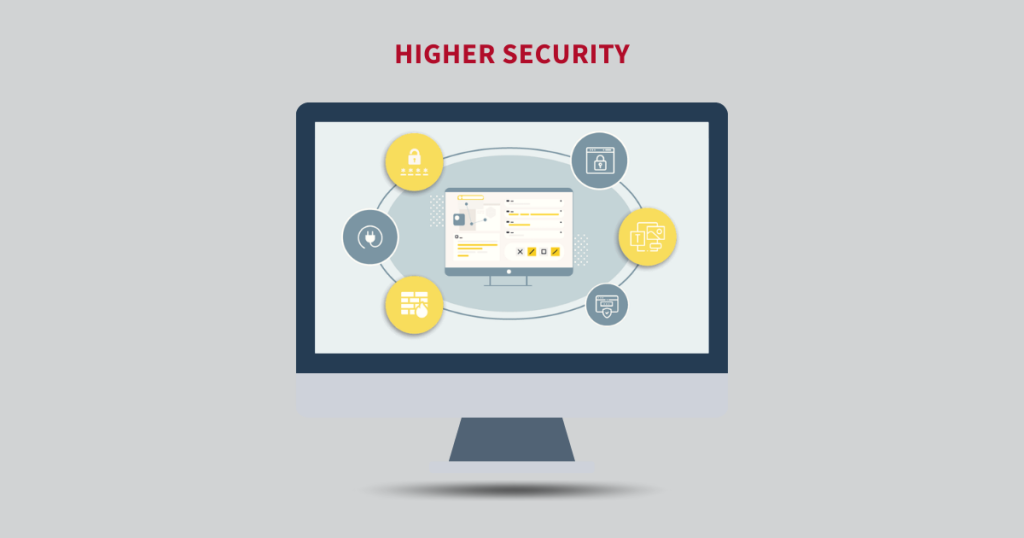 When using a dedicated server, you never have to worry about sharing resources with a spammer or a malicious website. Dedicated hosting increases the safety of your website, which is especially important for businesses that conduct intricate transactions over SSL or FTP. If you want to ensure the safety of your company's data, choose a dedicated server for your website hosting so that you have complete administrative control over your servers and no other users have access to their resources.
More importantly, several of our dedicated servers are PCI DSS compliant for businesses that accept credit card payments. Firewall settings can be tweaked to improve security without slowing down the site.
Dedicated servers are stored in a monitored data center with limited access. These servers' high level of protection makes meeting PCI and HIPAA standards less of a challenge. Most dedicated hosting providers offer managed plans if you'd like assistance setting up and maintaining the server and if you want to ensure it stays secure for your service.
A dedicated IP address: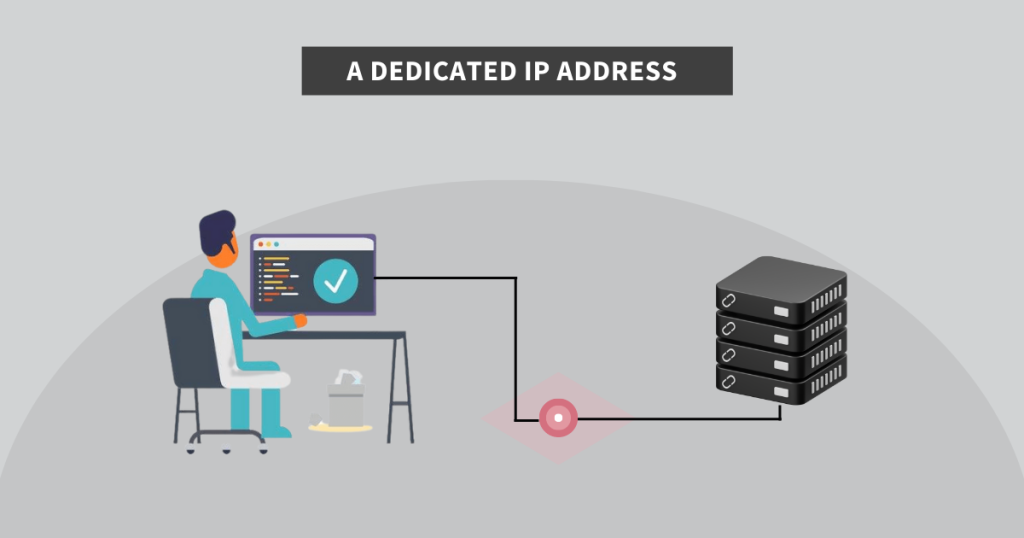 If you're looking for a hosting service that's genuinely dedicated to your site, make sure they offer you a dedicated IP address. Multiple websites use a shared IP address, but only yours use a dedicated IP address.
Your exclusive use of the domain name is guaranteed with a dedicated IP address. Having fewer sites hosted on the same server as yours can increase your company's security. A dedicated IP address can also improve your rankings in search engines.
You should not underestimate the importance of having a dedicated IP address when establishing trust with your customers and facilitating online transactions, such as credit card payments. When conducting online credit card transactions, many companies stipulate using a dedicated IP address and SSL certificate. When running an online store, a static IP address is a must.
PraHost offers the dedicated server hosting
Pra Host understands your concerns about the website speed and security. To get all the dedicated hosting benefits listed in this article, PraHost seems to be one of the best options. If you have any questions or need assistance in setting up the dedicated hosting for your website, you can always contact our support team, and we'll help you find a solution.